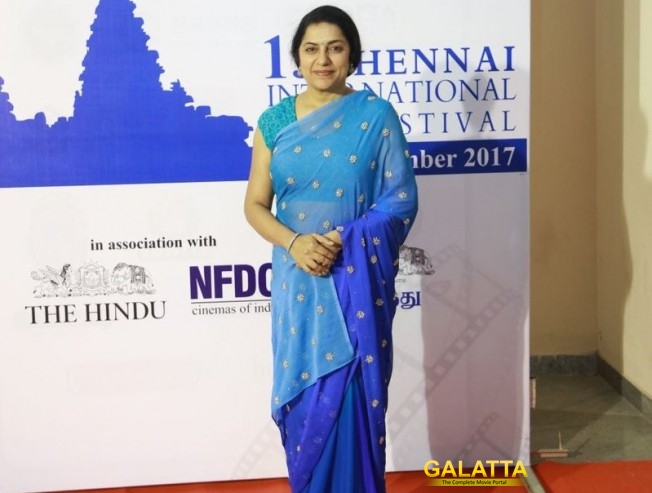 Suhasini has been playing a key role in the Chennai International Film Festival (CIFF) for a long time now and the 15th edition of this event kickstarted recently with Arvind Swami as the chief guest.
In the inaugural function Suhasini began her speech by sharing her happiness as the Honorary Consul of Luxembourg as the film Barrage from Luxembourg was selected for the Luxembourgish entry for the Best Foreign Language Film at the 90th Academy Awards.
Though it was not nominated, Suhasini feels proud that a film from 'her' country got this attention and she requested the audience to watch the movie in CIFF.
For video, click here https://www.youtube.com/watch?v=gGtAuCGheV0
Source: Galatta Tamil