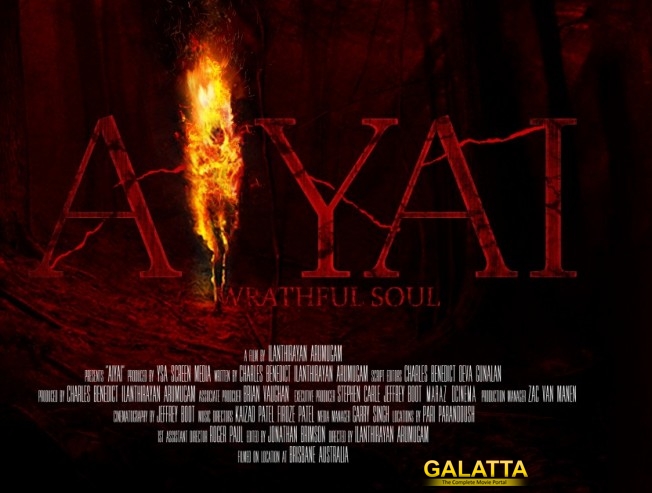 Australian Film Industry is an excellent platform that provides valuable opportunities for Independent film makers to successfully compete in a global marketplace. Horror movies have always captivated the audience and have a huge fan base, of which psychological horror/thriller is one particular genre that is making the hottest trend, popular among movie goers.
One talented Independent Filmmaker from Australia, making his directorial debut is Ilanthirayan "Alan" Arumugam, coming up with his psychological horror-thriller film "AIYAI – A Wrathful Soul". Alan has a long experience of working as an outdoor production coordinator in Bollywood and International film industries.
YSA Screen Media is joining hands with Malaysian based Production Company Maraz Digital for this project. Executive Producer, Mr. Maraz is proudly introducing K. Karishma, a Malaysian Indian female artist to play a supporting role in this International English Film. Talking about the Film, Director Alan explains, "This is the first time an International English film is getting a Tamil title. 'AIYAI' is a Tamil word that describes homeless clans of people that lived in a parallel world to the normal population. The word is similar to the more predominantly used English terms like Karma and Avatar, which originate from Sanskrit.
The story revolves around an Indian student living in Australia who becomes plagued by mysterious events. He gets visions he is unable to explain and is soon lured into spiralling plot of a vengeful spirit. Kabir Singh and Pennyanne Lace play the lead role in the film. The supporting roles will be played by proficient International Artists. Alan further explains that the film will be shot at various locations of Queensland, one of them being Australia's biggest cemetery.
Source: Galatta Tamil